May 9th, 2011
This month in Subdetritus we take a look at an influx of amazing, long-awaited releases from the world of bass music that are hitting record stores and headphones at the moment. I can't remember a time in recent years where there has been this much good music stirred into the cosmic soup all at once. Pens and wallets at the ready…
The big one that has just been unleashed is the brand new full-length album from the head of Hyperdub himself – Kode9 & The Spaceape's Black Sun. A lot has changed in bass music since their first collaborative album dropped back in 2006, but Kode9 is still hailed as a visionary leader of the movement. The album holds all the ominous might and menace you'd expect from this pair but the beats are teased out in slightly different directions. The collaboration with Flying Lotus is as killer as it should be.
http://youtu.be/zNAAXRnuuFU
Another Hyperdub legend recently gave a rare treat – new music from the elusive and iconic Burial. The three-track EP Street Halo holds its own after an agonizing four year wait for fans on any new solo material from his hallowed studio.  It comes straight off the back of his stunning collaboration with Radiohead's Thom Yorke and Four Tet. Speaking of Radiohead, there are very serious rumours of a remix project of tracks from their incredible The King of Limbs album. Thom Yorke has made no secret of his love affair with the new vanguard of bass producers having previously collaborated with Flying Lotus and recently spinning a surprise DJ set at Gaslamp Killer's night Low End Theory. Names being mentioned as possible remixers for Radiohead include bass wizards Mark Pritchard and Illum Sphere. Watch this space for more news on this exciting project.
Other amazing albums with a drum'n'bass slant that are shaking up the detritus right now include the eagerly anticipated Instra:mental album Resolution 653 on Nonplus and d'n'b-heads-turned-steppers Kryptic Minds with their third album Can't Sleep. Dutch producer 2562 has also lifted the lid on his third full-length Fever which heads in a decidedly more housey direction.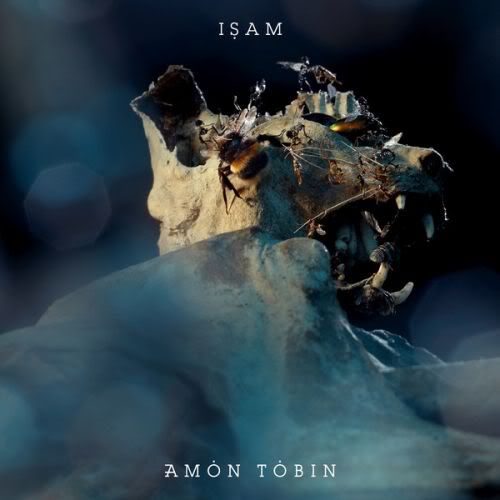 The king of them all right now for this bass head though has to be the brand new album from Mr. Amon Tobin. Entitled Isam, this record builds on the dense compositions, moody sound design and disorientating rhythms of 2007's Foley Room with a more urgent and harsh electronic edge to it. Head to his website here for a free download from this amazing record and details of an incredible art installation to celebrate it's launch. Also, be sure to check a full track-by-track commentary of the album by the man himself on his Soundcloud. It's a good time to be alive!
(Originally published in 3D World)
Categories: Articles, Mixes/Music, Swob | Tags: 2011, 2562, 3d world, amon tobin, burial, Flying Lotus, hyperdub, Illum Sphere, kode9, Kryptic Minds, low end theory, Mark Pritchard, radiohead, subdetritus, The Gaslamp Killer | Comments Off on Subdetritus ~ april 2011