September 23rd, 2011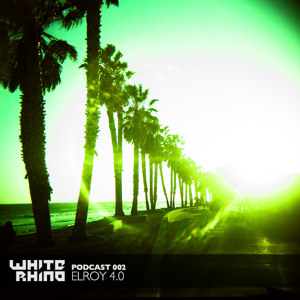 The Brisbane based art and music collective White Rhino has just released part 2 in it's impressive podcast series. Following Lone Pariah's deep and meditative opening mix for the series, this edition is by heavyweight future music producer, and man to watch, Elroy 4.0.
Elroy is a forward thinking experimental bass music producer that crafts sounds for the head and dance-floor, not to mention his live set is to be reckoned with. He has been making waves on Australian radio station Triple J and has been featured on the Jus Like Music "Oscillations" compilation. Check his latest production and download/listen to the podcast below.
WHITE RHINO PODCAST 002 – Elroy 4.0 by whiterhinosound
White Rhino Podcast 002 – Elroy 4.0 – Tracklisting:
1. Shlohmo – Seriously
2. OutKast – SpottieOttieDopaliscious
3. Dauwd – Ikopol
4. Fantastic Mr Fox – Evelyn
5. Cloud Boat – Lions On The Beach
6. Mount Kimbie – Carbonated (Live Rip Big Orange Studios)
7. Gotye – Somebody That I Used to Know (feat. Kimbra)
8. Roska – Tomorrow Is Today
9. Creep – Days (Deadboy Remix)
10. George Fitzgerald – Weakness
11. Mister Tweeks – Elevator (Original Mix)
12. Distal – Apple Bottom
13. Damu – Mermaid
14. Pariah – Crossed Out
15. Koreless – 4D
16. Unknown Artist – Sicko Cell
17. Dark Sky – Be Myself
18. Dolla Boy Ft. Tity Boi – Get My Grind On (The Town Edit – Intro/Outro)
19. Elroy 4.0 – Oh! (Unreleased)
20. Pixelord – iron_and_cream_part2
21. Brenmar – Waiting on
22. Teeth – SW
23. Gil Scott – Heron And Jamie XX- Running
24. Hudson Mohawke
Categories: Downloads, Friends, Mixes/Music | Tags: elroy 4.0, white rhino | Comments Off on White Rhino Podcast 002 – Elroy 4.0