February 2nd, 2013
CHECK THE DANK MORASS FB PAGE FOR REGULAR UPDATES ON SEETHE MONTHLY
Last Saturday 26th January saw the launch of SEETHE MONTHLY a club night focusing on local djs and producers pushing forward-thinking dance floor music of all kinds.
One of the highlights of the night was Monologue's live deconstruction and mash up of over 130 dance floor tunes alongside a session drummer. DL/stream the recording of this epic mix below… Track-listing in soundcloud description.
SEETHE is an umbrella for Brisbane's electronic music crews, new and old, at the new venue, Wasteland venue (joined to coniston lane).
The night aims to tap into the rich community of artists who are pushing and creating next level underground music and visual arts in Brisbane.
Continuing the momentum of the launch party, the next SEETHE is taking place on Saturday February 23rd and will be happening every month on a Saturday. $5 on the door everytime.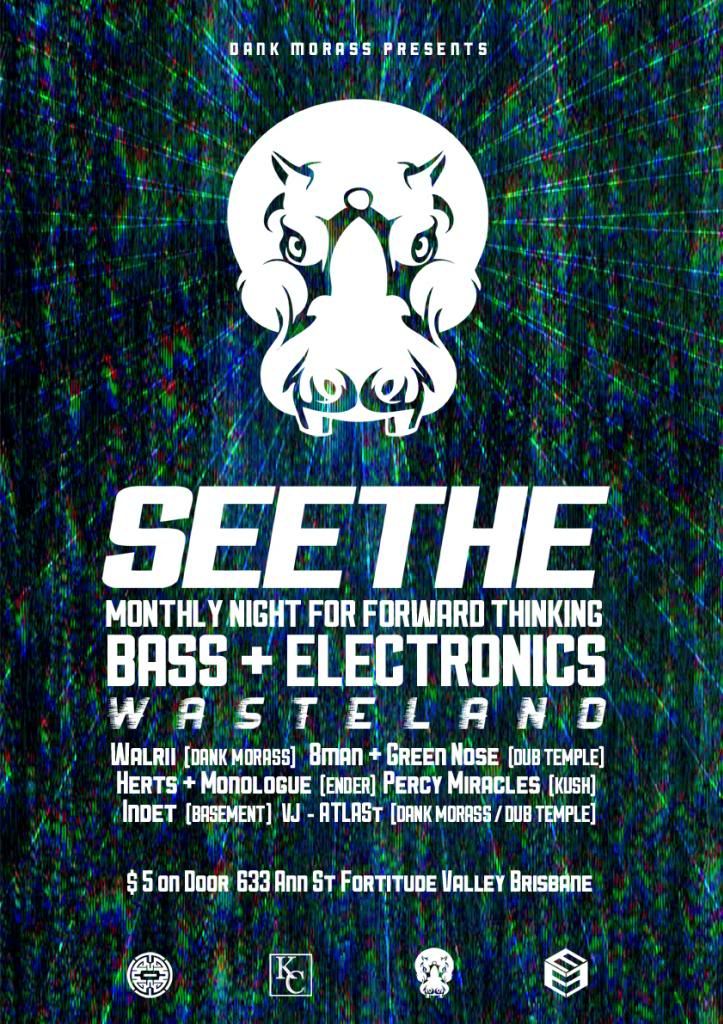 Categories: Artwork, Dank Morass, Downloads, Events, Friends, Mixes/Music | Tags: 8man, ATLASt, bass music, coniston lane, dank morass, Dub Temple, electronics, Ender Records, green nose, josh bell, Puzahki, seethe, total stranger, Walrii, wasteland | Comments Off on Dank Morass launches monthly night