March 5th, 2013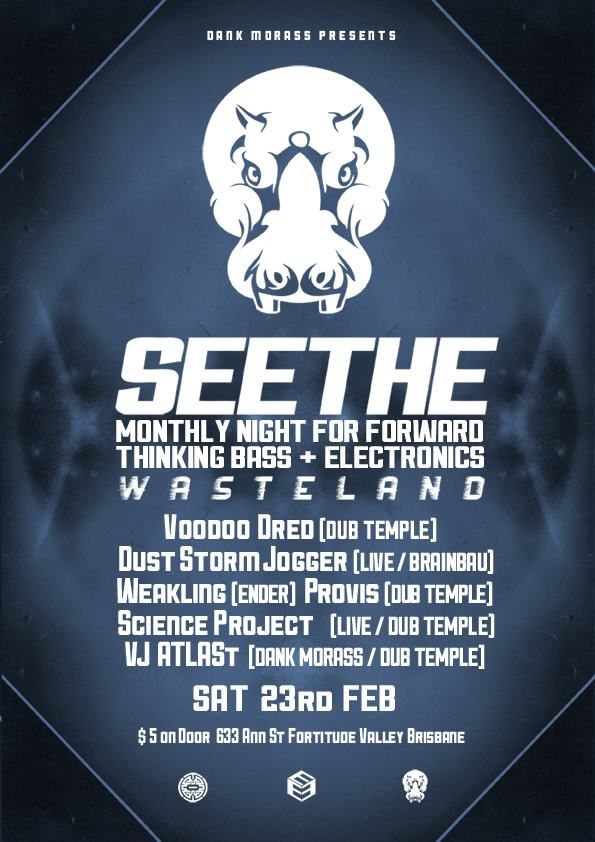 Seethe is a monthly electronic music night curated by Walrii of Dank Morass that saw its 2nd installment last week.
SEETHE 2 was headlined by local hardware technician and tape prodigy Dust Storm Jogger, who performed on 2 x Roland SP-606 and a Yamaha CS-10. Other artists on the bill included Weakling (Ender), Science Project (Dub Temple), Voodoo Dred ( Dub Temple), Provis (Dub Temple).
Stream/download a round up of the sets on the SEETHE MONTHLY Soundcloud page as well as Monologue's epic set (featuring 130 tracks) and Dust Storm Jogger's performance. The soundcloud page will be regularly updated with recordings from Seethe and mixes by the artists who perform.
Categories: Dank Morass, Downloads, Events, Friends, Mixes/Music | Tags: brisbane, dank morass, Dub Temple, dust storm jogger, ender, live electronics, provis, Science Project, seethe, Voodoo Dred, Walrii, wasteland, weakling | Comments Off on Seethe Monthly Soundcloud page