June 15th, 2010
Hey all!
A special treat for you today. 8man of the almighty Science Project hit me up with a sick exclusive mix for download. It was recently aired on 4ZZZ FM on Samedi Sound System's Carmen San Diego sunday night show. In his own words "perfect for winter sundays"…
Winter Sun Daze Mixed by 8man of Science Project
Dank Morass has the pleasure of hosting the release of Science Project's debut EP Alchemystic at the imminent Dank Side of the Moon party on the 25th of June at the Step Inn in the Valley. Make sure you are there for live bass and soulful vibes of the sinister kind…
PEACE!
Walrus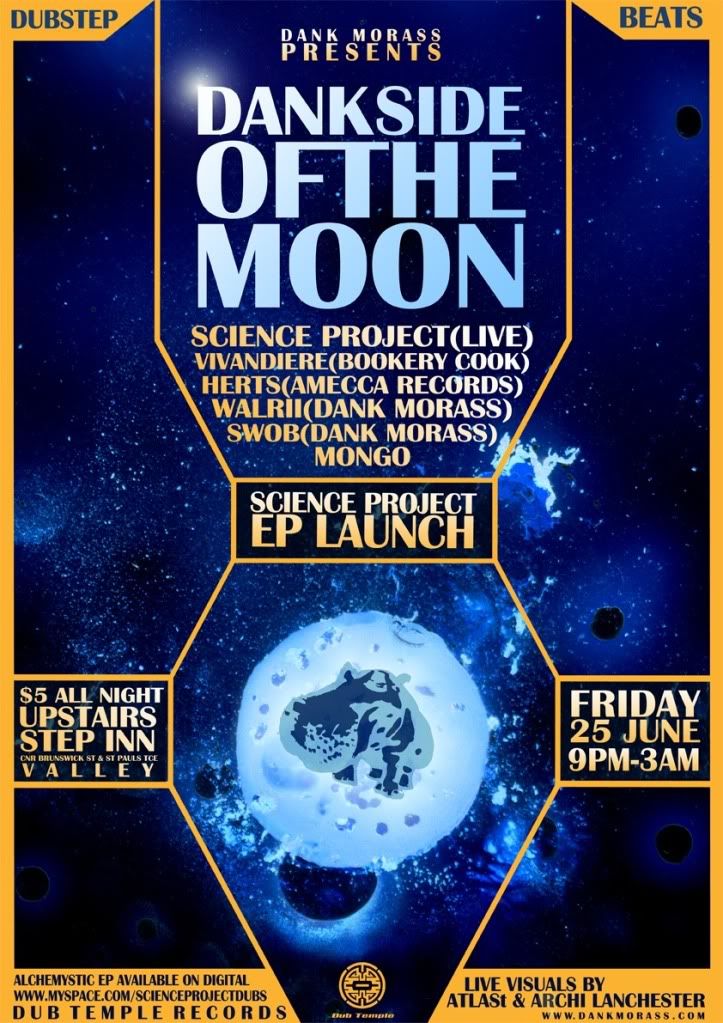 Categories: Downloads, Friends, Mixes/Music | Tags: 8man, Science Project