December 23rd, 2010
Even if Flying Lotus hadn't put out a single tune this year, his contribution to the musical landscape in 2010 via his label Brainfeeder would have been enough to cement his reputation as the figure-head of an entire musical movement. Having already released the amazing Lorn album earlier this year and EPs from Daedelus and The Gaslamp Killer, Brainfeeder returns with an album two years in the making – Ardour, by visual artist and beatsmith Mtendere Mandowa (better known as Teebs).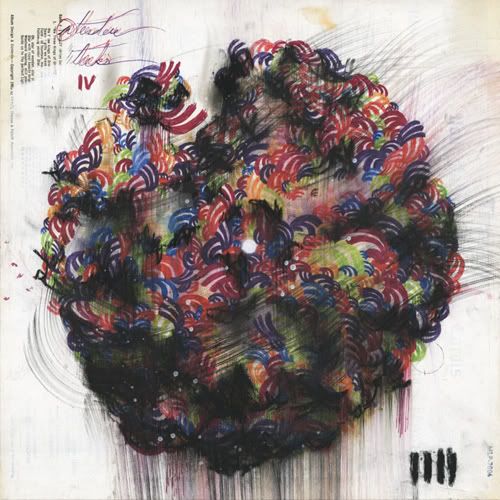 Mandowa created his own gorgeous artwork for this record and at one stage shared an apartment block in Los Angeles with Flying Lotus and Samiyam. All the Brainfeeder elements are there – psychedelica, experimentation and eclecticism wrapped in a head-bobbing hip hop framework. But there is something about this album that's all of its own. Ardour is defined as "great intensity and warmth" which goes someway in describing the beauty of this album. From the opening track 'You've Changed' there is a depth and lushness to the atmospheres on Ardour that are perhaps more subtle yet just as intense as some of its label-mates. Repeated listening reveals how much is truly going on these tracks.
The almost ambient vibe of 'Burner' contains layers of what sounds like bells and hammers being dragged on concrete. Even a seemingly straightforward beat like 'Why Like This?' contains intricate synth washes and samples of loose change. 'Long Distance' features bird-like sounds and a sticky beat built around the genuinely affecting vocals of Gaby Hernandez. One of the real highlights on the album is the simply titled 'Moments'. The track oozes with textures falling almost like rain over a side-chained r'n'b beat that turns on a simple drum fill. Mandowa's greatest trick is making such lush and beautiful music so intense and challenging by mean of traditional sampling and chopping. A truly unique album.
By Brad Swob
(originally published in 3D World)
Categories: Articles, Swob | Tags: 2010, 3d world, brainfeeder, Flying Lotus, Teebs